The exploration of one's sexual fantasies is an extremely effective way of boosting the pleasure that's derived from sex. It's not uncommon for people who don't experiment with (and explore) their sexuality to feel unfulfilled and unsatisfied. A life that's not sexually fulfilled isn't worth living. Sexual satisfaction can boost your mental health, improve your confidence, and make you more appealing to sexual partners.
This post will break down and explore six effective methods of exploring your sexual fantasies, which will in turn help you to boost the pleasure that you get from sex:
Watching Pornography
One of the best ways to explore your sexual fantasies is to watch pornography. Pornography is one of the internet's most popular industries. In terms of platforms and porn sites, OnlyFans is one of the most popular. This is because OnlyFans has a huge diversity of users, with accounts from the United Kingdom all the way to Australia. In addition to there being a huge diversity of users geographically, there are also lots of different types of content available, including lesbian, gay, and transgender porn. You can explore these different categories and at the same time explore your sexuality. Pornography is such a good way to explore your sexuality because it is impersonal. It allows you to experiment with new things, without making any commitments. You don't have to leave your comfort zone to watch pornography, you can watch it at home.
Pick-up Apps
If you are interested in experimenting physically with new people, then one solution is to use pick-up apps. It is important to make sure that you are using pick-up apps and not ones designed for long-term relationships. When you are using an app to meet people for sex, make sure that you specify in your account's bio what you are looking for. You should always exercise caution if meeting anybody from a pick-up app. You must make sure that you are confident the person that you are supposed to be meeting is who they say they are. A lot of people ask for proof of ID before meeting people, which is something to consider.
Bar Crawling
Another way of meeting people and experimenting sexually is to go bar crawling. If you are interested in having sex with other men, then you could also go cruising, which in the gay community is the name given to the act of going out and looking for strangers to have sex with. If you are going to go bar crawling and looking for sex that way, make sure that you don't drink too much. If you get too drunk, you could be taken advantage of.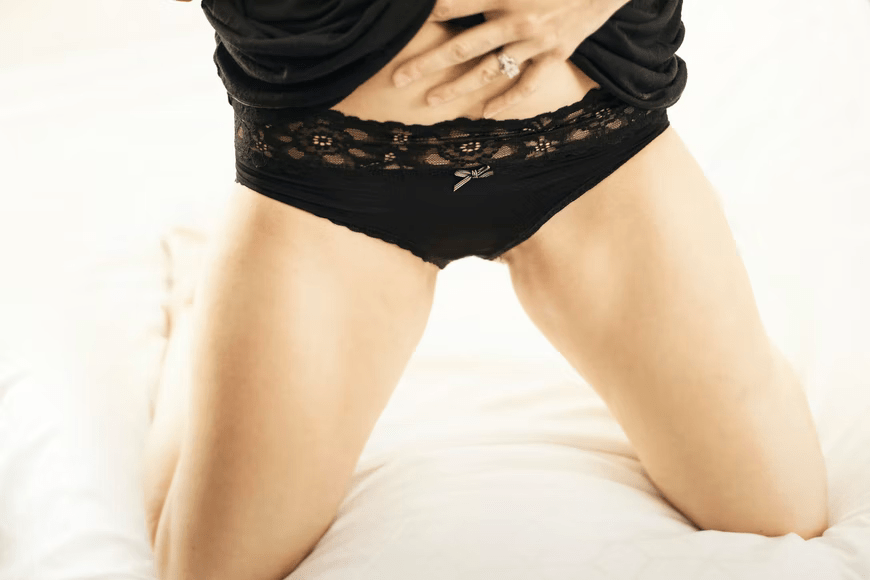 Online Forums
Forums are a great way to experiment with your sexuality, learn new things, and discuss your fetishes with people. Most forums also have chatrooms, which are places where you can talk with other people in real-time. If you intend on using a forum, then don't give away too much information about yourself. This is especially true if you are going to be discussing sensitive things, like your sexual orientation and your fetishes. You shouldn't give away your name, location, age or gender. Keep all of this information hidden. Hiding this information will prevent people from being able to use it against you.
Sex Toys
Sex toys are a fantastic way of trying out new things, without making commitments to other people. There are many different types of sex toys that you can purchase, from penetrative ones to inserts. It is possible to use pornography in combination with sex toys, by investing in a virtual reality headset. You can use virtual reality sites while simultaneously masturbating or using sex toys on yourself. If you are buying sex toys, then go out of your way to find ones that are made from high-quality materials and have received good online reviews.
Threesomes
One very effective way of experimenting with one's sexuality is to participate in threesomes. You can participate in threesomes with two other members of the same sex, the opposite sex, or one of each. In addition to aiding in the discovery of one's sexuality, threesomes are also a lot of fun. If you are interested in participating in a threesome, then you could discuss this with your partner and ask if they have any friends, or you could use pick-up apps. If you specify in your account's bio that you are interested in threesomes, people also interested will get in touch.
Exploring one's sexuality and fantasies is a great way of achieving sexual fulfillment. As mentioned in this post's introduction, sexual fulfillment is very important. Whenever you are having sex with strangers, make sure that you wear protection, and know exactly who the person is.