By balancing comfort, function, and aesthetics using state-of-the-art textiles and high fashion inspiration, athleisure has become the go-to style for modern men with busy lifestyles. One of the greatest appeals of this trend is that it can take you from a lunch date to the gym without having to change a thing. However, there are times when you want to dress up your sporty staples. Here are our six top tips to elevate your athleisure looks.
Add Some Gold and Ice
One of the easiest ways to elevate your athleisure looks is to accessorize with some high-quality jewelry. The juxtaposition of athletic fabrics with gold rings or iced out chains creates a contemporary aesthetic that shows off your personal style. This contrast also makes your sporty outfit look dressed up enough to wear outside of the gym.
The simplicity of athleisure designs and color palettes means that a little bling goes a long way. A single gold chain with your favorite pendant is enough to take your athleisure look from stylish to intentional. If you love stacking up the necklaces, opt for chains of varying thickness, lengths, and styles in the same shade of gold to create texture.
Neck chains aren't the only way to bling out your athleisure; diamond earrings and bracelets always make an outfit richer, but for ultimate in sophistication, add a diamond-set Rolex. A well-made timepiece instantly classes up a look with minimal effort.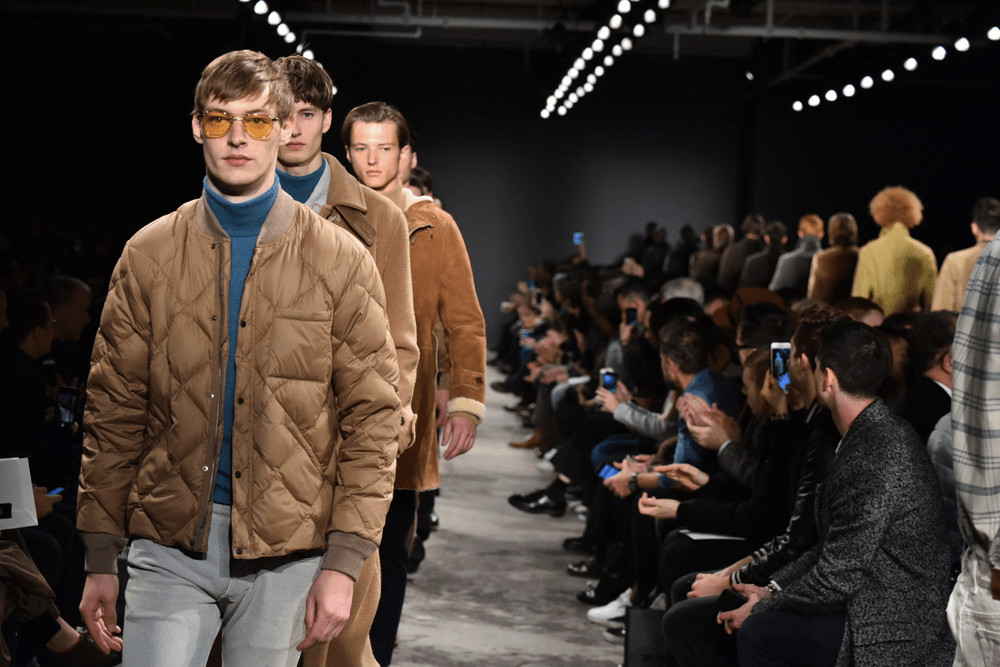 Source: FashionStock.com/shutterstock.com
Go for a Fancy Bomber Jacket
Bomber jackets are an incredibly versatile outerwear style because they can be paired with almost anything and look good. When combined with a button-down shirt, a simple bomber's casual yet elegant design makes the outfit more relaxed as well as fashionable. However, if you really want to play with dressing up your athleisure, it's time to embrace the fancy bomber jacket.
Fancy bombers are jackets that take the traditional bomber shape and elevate it with luxe textiles and elaborate detailing. Fabrics with sumptuous textures like silks, velvets, and suedes are ideal choices for a dressed up bomber. Opt for deep tones such as burgundy and look for quirky details like quilting or Asian-inspired prints to make your look extra special.
To make a real fashion statement, try embroidered or sequined pieces. Wearing a chic bomber jacket with your favorite gold chain for men takes a pair of slim fit joggers and a plain white tee from bland to chic.
Contrast Sporty Pants with Smart Outerwear
Just as a fancy bomber can dress up an athleisure look, smart coats can elevate the humble sweatpant. Your natural inclination may be to pair sweats with a hoodie or crew neck sweatshirt, and while that's okay for lounging around the house, wearing sweatpants out and about takes a little more styling, starting with outerwear.
Try your sweats with wool overcoats, duffle coats, leather jackets, and trench coats until you find a look that works for you. Add layers and accessories to tie the formal and the casual styles together, such as bold sneakers, a beanie, a simple knit scarf, and a gym bag. This combination of smart and relaxed fabrics and shapes creates a luxe streetwear vibe that's contemporary and intriguing.
Embrace Slim Fit Styles
Although sweatpants can be dressed up, you've got to start with a good shape. Baggy, tired-looking sweats should be kept for relaxing at home; if you're going to wear joggers beyond your front door, you have to stop choosing them for comfort only and start considering their aesthetic value.
There are loads of sweatpants with cool fashion details such as stitched panels, dropped crotches, and large pockets, but the most crucial aspect of stylish sweats is the fit. Slim fit sweatpants are more flattering, giving you a tailored silhouette. This doesn't mean they have to be tight like leggings, but the leg should be tapered, especially if they have an ankle cuff.
Opting for slim fit styles immediately makes an outfit that little bit smarter, so if you want to make your athleisure look appropriate for more formal occasions, go for a fitted t-shirt or sweatshirt rather than a baggy option. Pay attention to how your shirt fits on your shoulders: Are the shoulder seams halfway down your upper arm? If so, it's too big, and you need to size down. Layer with a bold bomber jacket and top the look off with a classic gold chain.
Keep Your Color Palette Muted
Athletic garments are available in a wide range of bright colors and prints. Although these are exciting and an excellent way to show some personality, if you want to create a dressed-up sporty look, stick to a muted color palette. Shades of black, gray, tan, and white always look chic and expensive and, when layered, make for a cohesive look.
Add interest and dimension to your outfit with contrasting textures, such as a quilted sweater with a satin bomber jacket. If you really want to include a splash of other colors, do it through your accessories such as your sneakers, jewelry, hat, or backpack.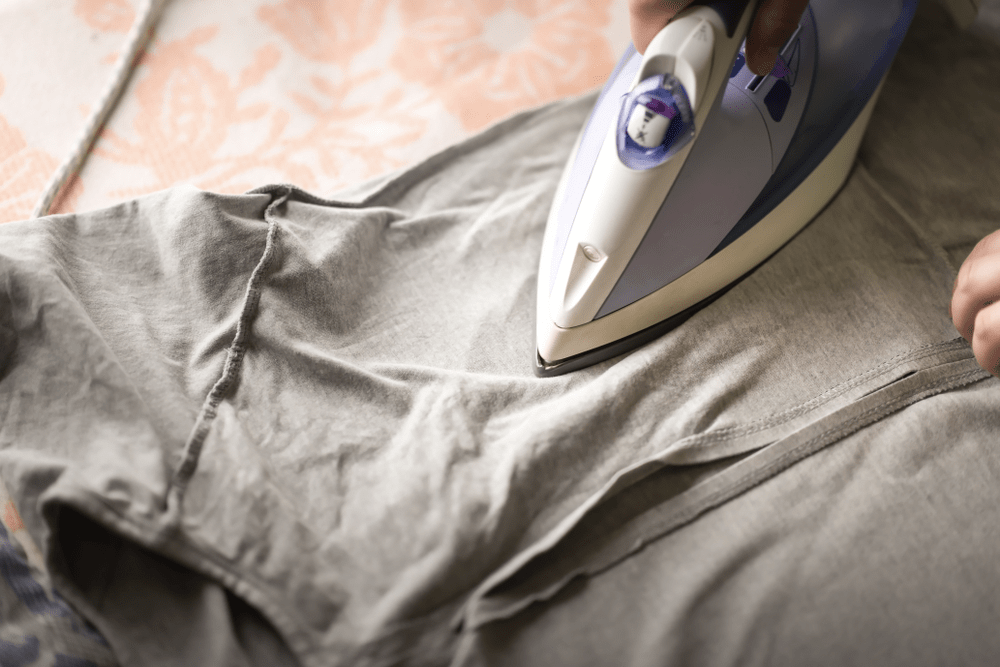 Source: MakDill/shutterstock.com
Don't Wear Creased Clothes
Because athleisure is super comfortable, people often wear it for chilling out at home. In fact, that's one of the advantages of this style: It works in most aspects of people's lives. However, this sometimes leads people to wear wrinkled, worn-out garments on the street.
The performance fabrics that many athleisure pieces are made from require minimal care, but, like any clothing, they don't look their best when they are crumpled or stretched out. Making sure your pieces are crease-free and crisp is the single easiest thing you can do to elevate your athleisure look.
Synthetic fabrics used in athleisure wear can often get damaged from an iron's direct heat. Invest in a handheld or standing steamer to instantly de-crease your clothes before you dress. They also double as a deodorizer by killing the bacteria on your clothes.
The Bottom Line
The versatility of athleisure is as appealing as its comfort and practicality. With just a few styling tweaks, classic activewear pieces such as sweatpants, bomber jackets, and t-shirts can be worn almost anywhere. Mixing formal and casual pieces, adding accessories and high-end jewelry, and making sure you have the perfect fit are key to dressing up your athleisure looks.