An elopement wedding shouldn't be considered as a taboo anymore. In fact, many are now choosing the route of getting secretly married, having only a few guests, or having their wedding in a courthouse. Whether your elopement wedding will be from where you are now, or if you're planning to hold it overseas, the point is that an elopement wedding can just be as special as a traditional wedding.
If you're keen on having an elopement wedding, this doesn't mean that you have to forego all the other details that could make it even more special. You can still have a bouquet, wear a nice dress, or whatever it is you want to include in this special day. You can even make it a black tie event for the few guests that are coming.
So, it's still a must to have good planning, albeit a lot less complicated than a traditional wedding. With that in mind, here are six tips on successfully planning an elopement wedding:
1. Choose Your Location Well
This tip applies if you plan on having your elopement wedding ceremony in another place, apart from the courthouse. So, if that's the case, take the time to choose the location carefully. Typically, this location is an all-in-one thing. It's where you'll have the elopement wedding ceremony and exchange of vows, and also where you're going to have your mini reception after.
Choose it well, so you can make the right reservations early on. Plus, it'll also give you an idea as to whether or not you'll still want to decorate, and up to what extent that decorating will be. This can also help you decide on where to and if there's a need to shop for wedding flowers, among others, and how much you'll need to buy.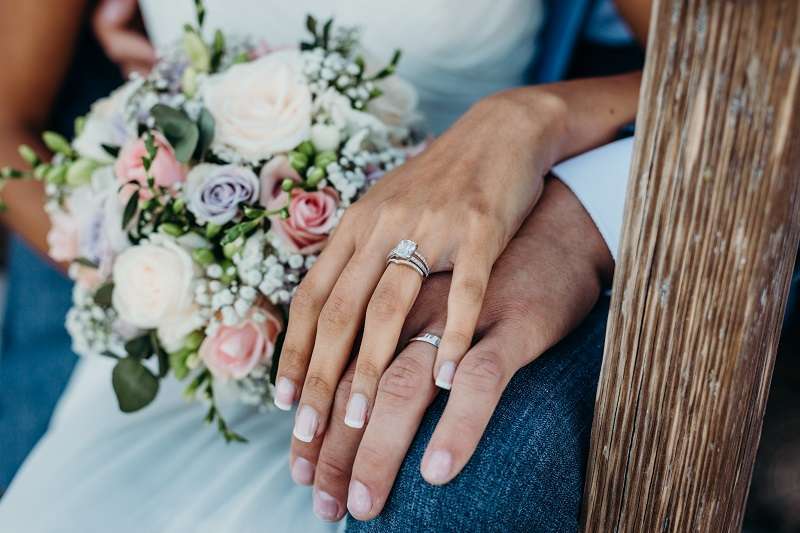 2. Get A Wedding Photographer
An elopement wedding is still an experience of a lifetime. You're legally married after this. So just because it's a smaller wedding, it doesn't mean that there shouldn't be any photo to mark the occasion.
Hire a wedding photographer to take shots and a wedding video of your family and friends who are around, and all the teeny tiny details that you've incorporated to make it special. With a wedding photographer, you won't have to worry about asking family and friends to take the photos for you in the courthouse.
3. Make A Trip!
Because you're having an elopement wedding, this could mean that you've got very few guests to none at all. Typically, you'll only need to have the minimum requirement for the witnesses to make your wedding legal and valid.
Instead of having an ordinary reception, why not make a trip out of it instead? Whether it's just by yourselves as the couple, your immediate family, and a handful of closest friends, the experience can be even more memorable when you make a trip.
4. Hire A Wedding Planner
An elopement wedding planner will typically cost a lot less than what a traditional wedding planner would cost. So, go ahead and hire one! There are still so many things you'll have to do even if you're having an elopement wedding, especially if you're planning to have a reception afterwards.
So, even if the process is minimal, it still pays to have a wedding planner. It'll take a lot of potential stress off your shoulders when the elopement wedding planner takes care of everything for you, on top of your job and other responsibilities you're facing.
Plus, having one can ensure that your day goes as smoothly as what you've planned it to be.
5. Include A Mini Reception
The beauty about elopement weddings is that your reception doesn't have to be as grand as in a traditional wedding. You can choose to invite only those that are closest to you. But, this doesn't mean that you shouldn't have a reception. After all, this is still reason to celebrate.
This mini reception doesn't have to be in a big wedding hall or venue. Even a simple lunch or dinner at a restaurant will suffice! But, planning is still essential so that the reservations are appropriately made in advance.
6. Keep Your Budget In Mind
Although not always the case, one of the common reasons why couples choose to do an elopement wedding is to save on the expense of a grand wedding. So, it's all the more important to keep your budget in mind.
Having a slimmer budget doesn't mean that your wedding is any less special. After all, it's not in the fuss and frills of a grand wedding that makes it grand per se. It's the love that you intend to nurture for a lasting marriage.
Whatever you can afford to spend right now, stick to that budget.
Conclusion
Every couple surely has their own personal decision and desire on how they envision their wedding to be. If an elopement wedding is what you have in mind, then go for it! You can make your elopement wedding just as special as how it would've been, if you also went the traditional wedding route. With the tips above, you can make your elopement wedding feel even more special and memorable.