There are many reasons to dress like a modern day gentleman. Putting effort into your appearance shows that you care. Dressing with class can also make you stand out and enhance your reputation. While you will look fresh and clean, you will also have the confidence to achieve your goals.
The following tips will help you to dress with style and refinement without the extra effort. Follow these fashion tricks, and you will give off an air of class and sophistication. Best of all, you can achieve your look with many of the pieces you already have in your closet.
1. Invest in Quality Basics
It is easy to look fresh without much effort. This is true as long as you buy quality-made essentials. Invest in must-have clothing items like men's basic tees, denim jeans and, of course, the comfortable long sleeve crew neck. Purchase these basics in different styles and colors to create a fashionable foundation for your wardrobe.
For the most gentlemanly look, shop for dynamic styles like button-ups and Henley shirts. Add a couple of jackets that match your look like a bomber or trucker jacket. Overcoats and pea coats are examples of outerwear that will make your tees and long sleeves look more polished.
Along with your tailored denim, grab a few more styles of men's pants. Excellent choices for everyday looks include chinos and khakis. Joggers and drawstring trousers are basics that can be dressed up or down. Timeless footwear choices include sneakers and boots in neutral colors. Oxfords and Chukka shoes are more essentials that will dress up your basics for a night on the town or a productive day of work.
2. Get the Right Fit
It takes knowledge and effort to get the perfect look for your body type. Every man's body is unique and there are plenty of choices out there to make you look fresh and sophisticated. Go beyond your usual size and take your men's size chart measurements. Match these numbers against your store's sizing guide so you know the best tees and jackets to buy for yourself.
It also helps to buy from brands that take sizing seriously. Look for clothing stores that pay attention to all of the important design details like collars that stay put no matter what and side seams that keep your look stylish even when it is layered. Another way to find the right fit is to follow tips from modern gentlemen. The bottom part of the arm of your short sleeve tee should not fall below your elbow. Shirts that fall above or way below your belt line do not fit well enough for your physique.
It is also important to purchase the right length and inseam in pants. All men's bottoms look best when they are tailored to your size. If you have too much space around your thighs or your cuffs are dragging on the ground, you will not feel as comfortable and confident. Take the time to experiment with brands and styles that look the best on you. When you find an excellent fit, make a note so you can buy more similar pieces in the future.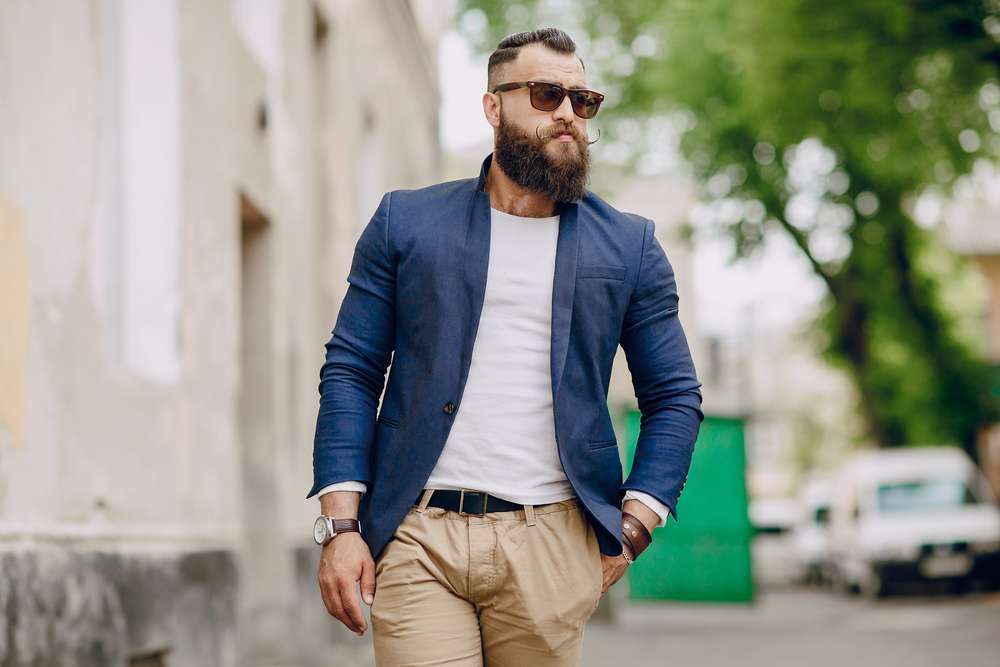 Source: Oleggg/Shutterstock.com
3. Add Modern, Stylish Accessories
Another sign that you are a modern day gentleman is your ability to put together an entire outfit. Some of the most timeless yet fashionable accessories for men's closets today include necklaces and eyewear. Sterling silver chains or necklaces with rich, dark-colored stones offer a sophisticated yet understated look. Sculpted necklaces and jewelry with small, neutral-colored beads provide personality and can also help to tie things together.
Polarized square sunglasses and aviator sunglasses are attractive choices for men during any season. Other polished and appealing choices in eyewear include round readers and handsome rectangle glasses. Scarves and hats are excellent accents for a winter wardrobe. An accessory in a color like navy or garnet can add the right amount of texture and dimension to basics in shades like brown or grey.
Ball caps and snapback hats can add the right amount of playfulness or casualness to an otherwise trendsetting outfit. Flat caps and newsboy caps look both luxe and modern. Other gallant accessories include casual watches with thin matching bracelets or cufflinks with bold silver detailing. If you like rings, wear only one or two at a time. Silver and gold rings are as popular as ever. Understated jeweled rings with stones like onyx or sapphire give off a luxe and masculine vibe.
4. Pick the Right Clothing Colors
You do not have to pick the same shade to wear for your entire outfit. A monochromatic look can make your pieces look boring. Instead, choose a color family or a set of complementary colors. Different shades of green or brown can create a fresh and classic look. Blue and grey are also excellent places to start.
If you like simple colors like white or black, consider including a pop of color. Your crew neck or pullover hoodie can be a more vibrant color, while the rest of the outfit can focus on neutrals in the same palette. Avoid those styles that will only be on the runway for a short time. Neon hues and loud patterns can look more tacky than stylish.
Select classic pieces in colors that will match everything. A black crew neck or a grey zip-up hoodie always make for a smart investment. Take note of the colors that look good on you and find more pieces in the same color family. Accentuate your favorite neutral hues by finding accessories and outerwear with texture.
5. Stay True to Your Personal Style
Get to know your personal style and stick to it. After all, dressing like a gentleman does not mean everyone has to look the same. When you get comfortable with your unique look, observe some of the fashion styles you like. Are you inspired by athleisure or an artsy look? Do you gravitate toward a bohemian style or a biker vibe? Search for basic pieces and outerwear that matches your ideal feel. A jean jacket is an excellent choice for a casual or rustic look. Trench coats add regality and sophistication to your outfit.
Once you brainstorm some of the styles that fit you, think about what you have enjoyed wearing in the past. If you are a big fan of button-up shirts or flannels, explore the different colors or styles that will make you look fresh and classic. Men who look great in light-colored trousers or khakis can find darker neutral pieces to create an unforgettable outfit.
Resist the urge to overdress. A gentlemanly look does not have to be formal. When your clothing is made of quality material and the details are designed for trendsetting fashion, you will look neat and polished. Stick to clean basics and understated yet stylish accessories and you will have a put-together look that is sure to turn heads.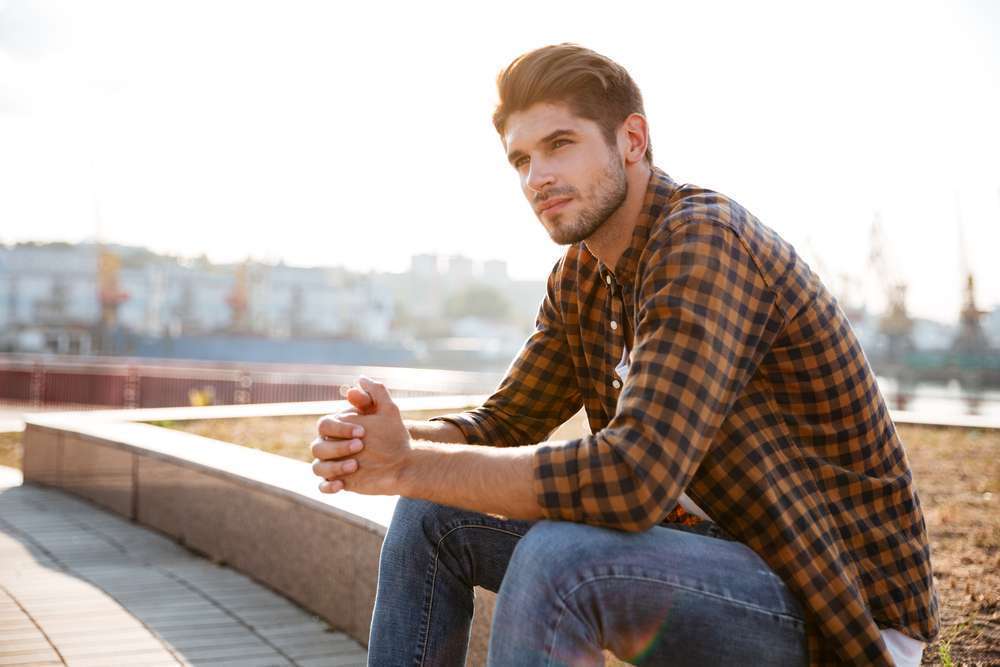 Source: Shift Drive/Shutterstock.com
Be a Modern Day Gentleman
A gentleman dresses with detail and takes pride in his appearance. It is essential to take time on your look but there are other ways you can show that you are courteous and thoughtful. Reliability and loyalty are two signs that you are a man of nobility. Take responsibility for your actions and show up for friends when needed. A little heart and hard work are all that it takes to live your best life. Make sure your style matches your character and your personal efforts.