Looking for a manly alternative to a feminine pastime? If you love the way your girlfriend's silky moisturizer feels, but you're not crazy about the strawberry scent lingering on your skin, then we've got the perfect solution. Stop using products that are made for the fairer sex and start investing in your own. Men should be using men's formulas that are clinically proven to nourish and protect men's skin types. These top five stocking fillers for men are also the perfect way to get him to stop shopping for products in your bathroom, and make for great gifts. So if there's a guy in your life who's in need of pampering (or you want to nominate yourself), stay tuned. We've everything you need to clean up that grooming act, and all are Male Standard approved!
Dollar Shave Club's Dr. Carver's Miracle Repair Serum
Dollar Shave Club's Dr. Carver's Miracle Repair Serum is the gift that keeps on giving, and is age appropriate for any guy who's shaving. This moisturizing serum is clinically proven to reduce redness and irritation, treats and prevents ingrown hairs, accelerates healing and slows signs of aging. Unlike women's shave creams that hydrate the skin and contain lots of overpowering fragrances, Dr. Carver's Miracle Repair Serum is specifically designed to tackle shaving irritation. This means he'll get all the protection his skin needs after he's put the razor down.
Anthony Logistics Anti Aging Continuous Moisture Eye Cream
Anthony Logistics Anti Aging Continuous Moisture Eye Cream is made with Shea Butter and Squalane, to provide deep hydration for that overly sensitive wrinkle-prone skin around the eyes. While he might not admit he cares about his looks, crows feet are a very real and troublesome symptom of aging. Women's formulas are much softer on their delicate skin. For guys looking for results, they need a cream that can hold up the denser wrinkles forming around his eyes. This Anti Aging Continuous Moisture Eye Cream is perfect for preventing and fighting those stubborn lines.
Alder Dry Shampoo
Particularly useful for oily hair and busy schedules, Alder Dry Shampoo instantly reinvigorates those heavy strands of hair that need an extra push to get through the day with no chemicals or additives. This all natural formula is the perfect gift for active men, and will help prevent dandruff and a dry scalp from frequent overwashing. As men's hair doesn't require frequent washing, having a dry shampoo on hand is the perfect compromise to feeling squeaky clean. This Alder Dry Shampoo cuts through grease and allows a grace period between washing.
Garnier Fructis Power Hairspray for Men
With a 24 hour extra strong hold, this new generation hairspray leaves hair with a natural shine that any man can appreciate. Garnier Fructis Power Hairspray for Men has none of the usual floral fragrances that come with generic hairspray, but all the same rooting power he needs for big style. At less than $10 a bottle, this stocking filler is the perfect addition for stylish guys who will no doubt be looking for their next fix. Garnier Fructis Power Hairspray also works wonders for those living in humid climates and has a unique technology to prevent hair from poofing up – trust us on this one, he'll be thankful for the good hair days!
Aveeno Men's Face Wash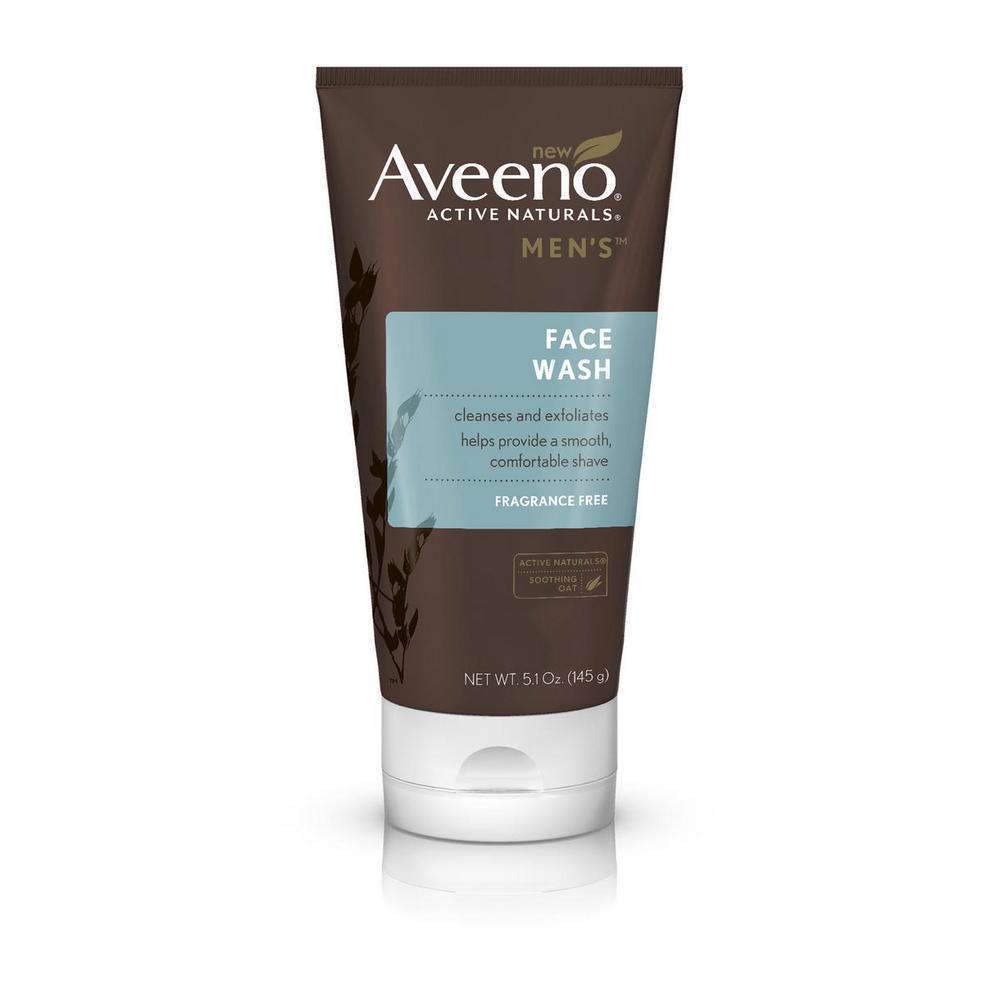 Who said exfoliating was only for women? Not only does this soothing face wash leave skin feeling healthy and restored, but it sets his face up for a clean shave with smooth results that prevent nicks and cuts. Unlike other face washes, Aveeno Men's is designed as a pre-save treatment built in to minimize the damage to his skin. All he has to do is wash his face, and he's ready to shave. If you have a stubborn teen in the house, Aveeno Men's Face Wash is a great way to make sure his skin is getting everything it needs without fussing over him to create a multi-step skin care routine.
What grooming products do you want to see in your stocking this year? Leave a comment below!