20JEANS are known for offering reasonably priced, well-made men's jeans and apparel. And sure, OK, their jeans and tees are pretty sick, but the fact is, there's so much more dapper-ass Manstyle for the taking at 20JEANS than just "clothes" or "jeans." So if ya don't know about all the crazy-handsome new accessories in stock, we're talking impression-making skinny ties, tech-tastically tubular touch-screen watches, and ridiculously good-looking sunglasses all within your college budget, Chief! —  well, then now ya know. Don't neglect the details, dudes! Get hip to accessories, even if the word gives you a panic attack. You'll be glad you did.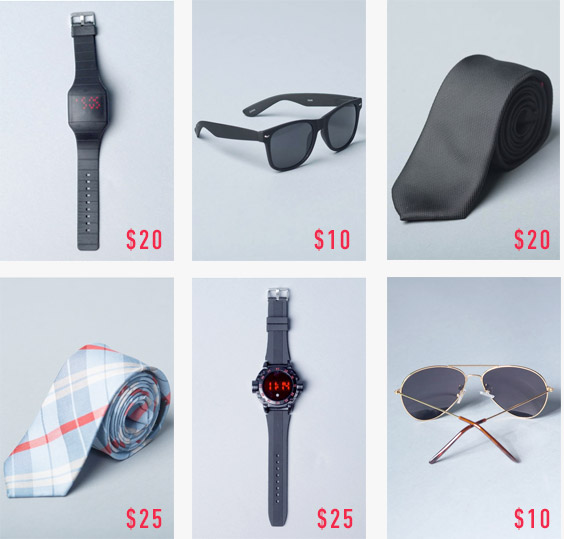 Male Standard Top Pick: The Times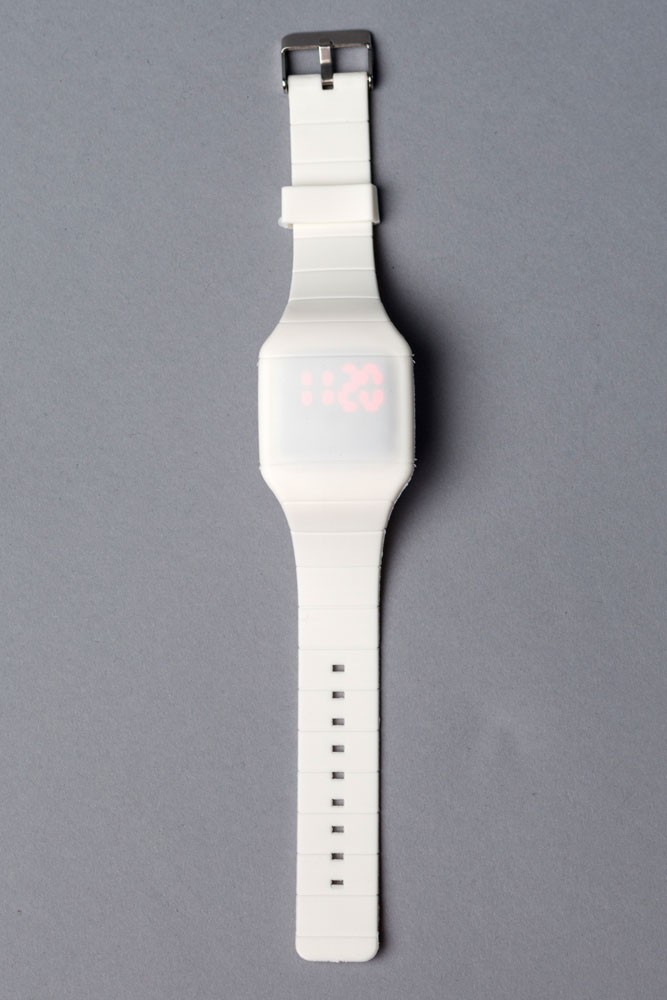 Strap on some dapper wrist-decoration with our sweet-lookin', easy-to-use LED touch-screen digital watches. These simple and stylish unisex watches do away with old-school watch problems – things like having to fuss and struggle with your watch due to time zone changes, daylight savings, breaking through barriers in the space-time continuum, etc. How, you ask? Easy: you can just touch this handsome devil's face and adjust the time using your dapper digits. Beyond simplicity and good looks, a few extra bonus features: 1) The LED light for dark times (holy guacamole; so they're handsome AND handy?!); and 2) a way-comfortable + easily size-adjusted rubber wristband.
Male Standard Top Pick: Rugged Cotton Belt
Don't get caught with your pants down! (Please.) Our style-conscious but perfectly simple cotton belts are not only masculine and attractive, they also serve the noble function of upholding your trousers. And the D-ring closure ensures they're all completely size-customizable – thereby leaving you no excuse for accidental indecent exposure. We've stocked these badasses in a range of neutral, highly versatile hues, so you can quickly and efficiently find a complement to any casual getup.
Male Standard Top Pick: Seersucker Skinny Tie
This superlative skinny tie is a money-looking and supersoft (100% cotton) classic, sure to bring your look to the next level. With its handsome faded black and white stripes, it offers up that unmistakable friendly charming "seersucker" vibe – while at the same time it brings the modern game with a clean, narrow design.
WHO
We're an LA-based premium denim company with a rule-breaking business model – designing and crafting upmarket, designer-caliber jeans for a fraction of the going rate. We painstakingly deliver the goods, not only in terms of aesthetics (ironically appealing style, cut, finish, details), but also of quality – from just-right fabrication to perfect consistency of fit. Our goods are direct to customer through our streamlined user-friendly site.
WHY
Call us minimalists, call us bad capitalists… we just don't believe in gouging anyone, for any reason. Great jeans are of course the highlight – maybe even the purpose? – of life, but even so… The way we see it, there's no need to blow their price point out of proportion. With this in mind we design and produce our inventory, then connect it directly to you, the customer – thusly making dual "nice saves." One, our precious commodities from retail Purgatory. The other, money – both on our side and yours.
HOW
Our in-house team of designers collaborates with a handful of highly skilled, ethically accountable suppliers and manufacturers are working together to innovate, engineer, and craft a line of impeccably modern, best-case-scenario styles, fits, and fabrics for the lowest feasible fee.
Check out the complete men's collection at http://20jeans.com/