Pomades are a staple in the hairdressing world, but they can be daunting for new users. Somewhere between the sleek, wet look of a gel, and the soft manipulation of a wax, pomades are a step up from starter hair products and the first salon quality product many men will use. However, getting it right can be intimidating. This is why Male Standard has broken down the facts you need to know on how to get started!
Below are the five best pomade products that beginners and experts can use alike. Simply scan through the looks and match up the product to the look you want to achieve!
Uppercut Deluxe Pomade
One of the biggest mistakes men make with pomade is using too much. Don't let this product fool you. A small dab will go a long way. Especially if you choose a strong hold ointment such as Uppercut Deluxe Pomade. With a sweet vanilla aroma and long lasting hold, you won't be tempted to slather on too much to keep your style going all night long. Use this pomade if you're looking for a truly classic style.
Layrite Shine Pomade
Not all men need a super strong hold. For those looking for an aesthetic pomade to achieve those classic high shine styles of the 50's with a modern twist, then consider Layrite Shine Pomade. This formula has a fantastic shine that won't leave you looking or feeling greasy. Plus, it's easy to wash out! This is thanks to its unique blend of water and oil based pomade.
Imperial Barber Matte Pomade
You may think that pomades are just for high shine styles, but you'd be wrong! This flexible styling product has made great waves with the introduction of a matte finish. Now you can get the hold and style you love, with a true modern finish. The matte finish refreshes classic hairstyles and adds drama. You can use this product on long and short styles to add texture without shine.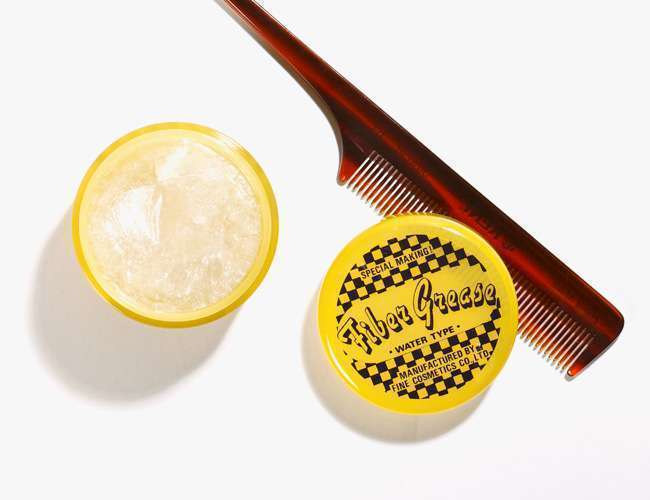 Leading the trend of lightweight pomades is Cool Grease Fiber Grease. Gaining traction in the cool kids car world of Japan, Fiber Grease is putting a new spin on classic styles. This is a lightweight medium hold pomade that has great durability. If you're looking for an everyday product, we think you'll love this one. It has a water base so it's easy to wash out and adds just enough shine to look polished.
Which do you thnk is the best pomade? Leave a comment and let us know!